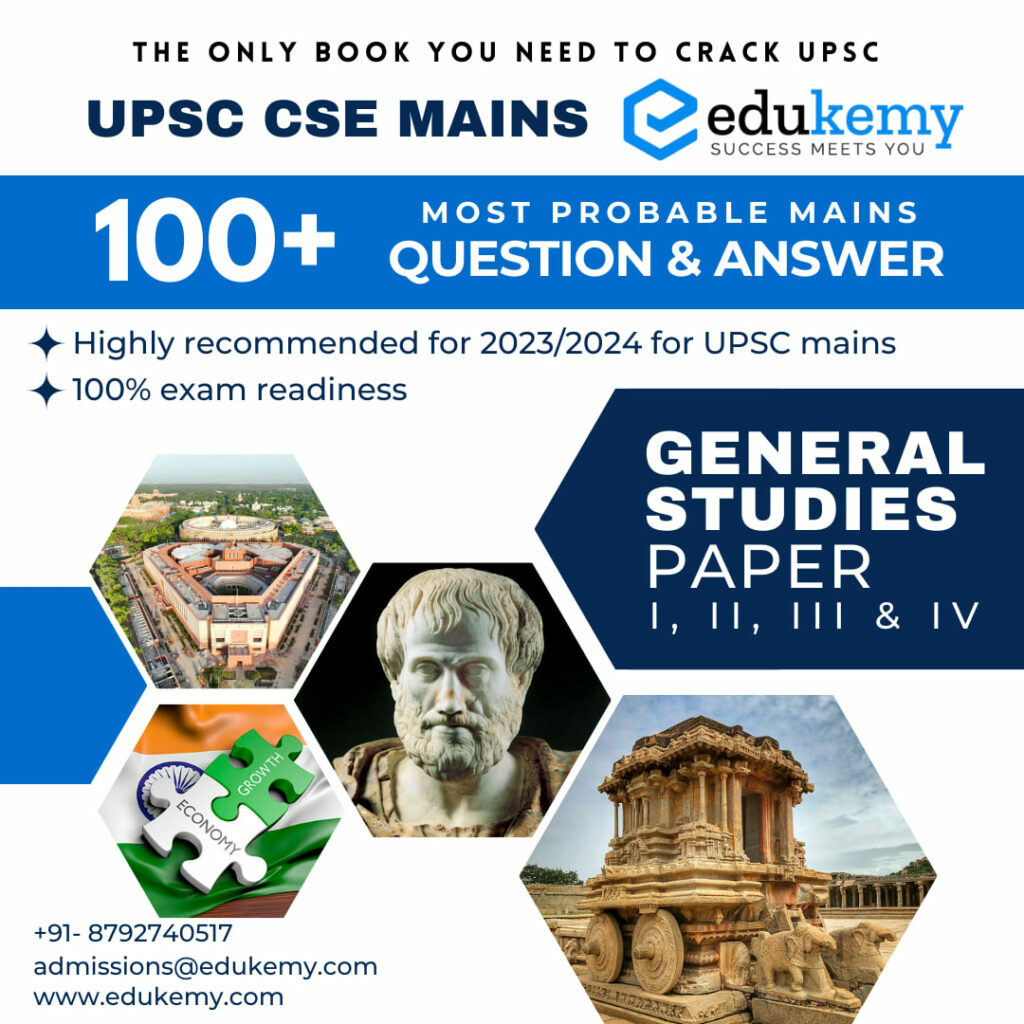 Sociology has emerged as a vital optional subject for candidates aiming to excel in the competitive Union Public Service Commission (UPSC) examinations, inviting a comprehensive exploration of the contributions of prominent sociologists. In the domain of the UPSC Mains from 2013 to 2023, the scholarly legacy of Robert K. Merton has garnered significant attention. The scrutiny of previous year's questions highlights the enduring relevance of Merton's sociological theories, shedding light on his strain theory, the concepts of manifest and latent functions, and his insights into the dynamics of social structures and deviance. By engaging with this rich repository of questions, students can gain valuable insights into the intricacies of Merton's theoretical frameworks, thereby fostering a deeper understanding of the complexities of societal systems and the interplay between various social phenomena, enhancing their readiness for the challenges presented by the UPSC examinations.
Delving into the intricate dimensions of Robert K. Merton's sociological thought within the context of the UPSC Mains not only deepens one's appreciation for the subtleties of social structures but also underscores the timeless significance of Merton's insights into the dynamics of conformity and deviance within society. From dissecting Merton's views on the structural strain and anomie in the context of social institutions to examining the role of unintended consequences in social phenomena, the previous year's questions illuminate the enduring relevance of Merton's work in comprehending the intricate dynamics of contemporary social, cultural, and political systems. By embracing the intellectual legacy encapsulated within these questions, sociology enthusiasts can embark on a transformative journey of intellectual exploration, enriching their understanding of the intricate interplay between societal norms, deviant behavior, and the preservation of social equilibrium.
Robert K. Merton – Previous Year Questions (UPSC CSE Mains Sociology Optional)
1. With suitable examples, explain how conformity and deviance coexist in a society as propounded by R.K. Merton. (2021)
2. What are the reactions of R.K Merton to the functionalism of social anthropologists? Bring on the limitations of latent functions. (2020)
3. What according to Merton, is the different between 'unanticipated consequences' and 'latent functions? Give examples to elaborate. (2019)
4. How according to Merton, are deviant subcultures generated? (2019)
5. What is the Difference between the anomia in Merton and Durkheim? Explain. (2018)
6. Analyze the manifest and latent functions of 'security of the tenure of the bureaucrats' in the light of Merton's theory. (2016)
7. "Anomie is rooted in social structure." Explain with reference to R.K. Merton's contribution (2015)
8. How can we use reference group theory to understand fashion in society ? (2014)
9. How could one use Merton's concept of deviance to understand the traffic problem in urban India ? (2014)
10. Using Merton's concepts of 'manifest' and 'latent' functions, explain the persistence of corruption in Indian society. (2014)
11. To Robert Merton, deviant behaviour is a result of anomie. Analyse his sociological theory of deviant behaviour, with a special reference to his formulation of types of deviance. (2009)
12. What is Merton's view of relationship between social structure and deviance ? In what sense is a deviant also a conformist ? (2008)
13. Write short note : Robert Mertons' views on manifest & latent functions. (2007)
14. What are the reactions of Robert Merton to the functionalism pioneered by social anthropologists ? Indicate the limitations of his idea of latent functions. (2006)
15. Write short note : Primary and Reference groups. (2003)
16. Critically analyse the concept of Anomie. Elaborate, with suitable examples, the theoretical relationship between nature of Anomie and types of Social Deviations as have been formulated by R.K. Merton. (2003 )
17. Write short note : Manifest and latent functions. (2001)
18. How does social structure produce a strain toward anomie and deviant behaviour? Examine it with reference to Robert K. Merton's contribution to this field of study. (2000)
19. Write short note : Relative Deprivation. (2000)
20. Write short note : Social structure and Anomie. (1999)
21. Write short note : Pattern variables. (1998)
22. Write short note : Middle-range theories. (1995)
23. Bring out the strength and the weakness of Robert Merton's advancement over the classical functionalism. (1995)
24. In modern structural-functionalism, Merton's effort to develop a "Paradigm" for functional analysis in the most significant one. Evaluate this statement. (1994)
25. What is the importance of Merton's 'Middle Range Theory' in sociology? Discuss critically. (1991)
26. What does R. K. Merton mean when he admits that not everything works out for the best of everyone in society ? What is his improvement on functional theory ? (1990)
27. Write short note : Conformity and deviance. (1990)
28. Discuss the relation between social structure and anomie as presented by R. K. Merton. Attempt a critical appraisal of this analysis. (1988)
29. Critically assess R. K. Merton's views on the contributions of research to the development of sociological theory. (1986)
FAQs on Robert K. Merton
Q. What were the key contributions of Robert K. Merton to sociology?
Ans. Robert K. Merton's contributions to sociology include the development of the strain theory, which emphasizes the influence of societal structures on deviant behavior. His concept of manifest and latent functions also sheds light on the unintended consequences of social phenomena, enriching our understanding of social systems.
Q. How does Merton's strain theory help understand deviance in society?
Ans. Merton's strain theory highlights the impact of societal pressures on individuals, leading to deviant behavior. By exploring the disparity between socially endorsed goals and the means to achieve them, the theory provides insights into the root causes of deviance and perpetuating social inequalities.
Q. What is the significance of Merton's concept of manifest and latent functions in sociological analysis?
Ans. Merton's concept of manifest and latent functions is crucial in sociological analysis as it uncovers the unintended consequences and covert functions of social phenomena. By distinguishing between intended and unintended outcomes, Merton's analysis deepens our comprehension of social structures and their impacts on society.
Q. How does Robert K. Merton's work continue to influence contemporary sociological thought?
Ans. Robert K. Merton's work continues to inspire analyses of the societal causes and implications of deviant behavior, as well as the unintended consequences of social actions. His emphasis on structural constraints and dysfunctions encourages sociologists to examine the broader effects of social structures on individual behaviors and societal well-being.
In case you still have your doubts, contact us on 9811333901.
For UPSC Prelims Resources, Click here
For Daily Updates and Study Material:
Join our Telegram Channel – Edukemy for IAS
Visit our YouTube Channel – here