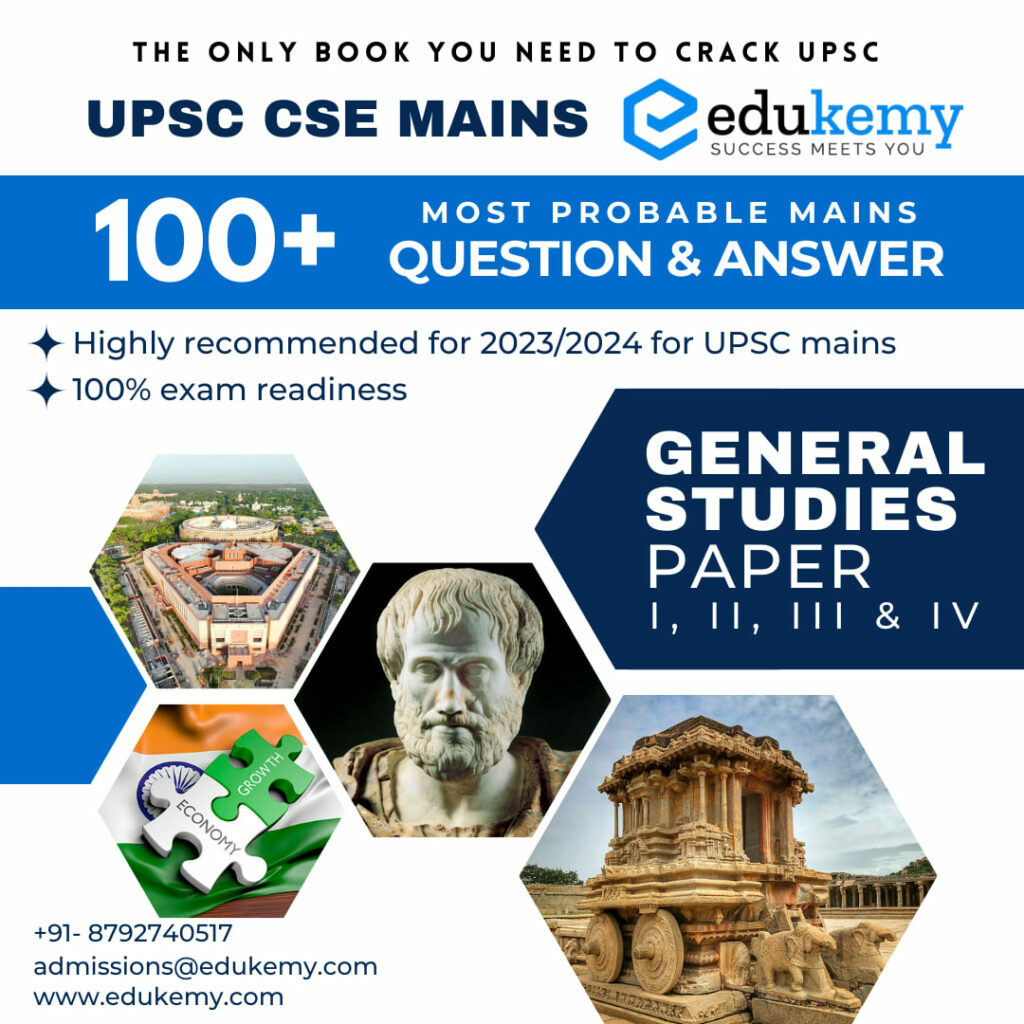 If you're an aspirant preparing for the UPSC Civil Services Examination, you're likely well aware of the significance of the optional subject in the mains examination. For many, choosing the right optional subject can be a make-or-break decision that significantly impacts their chances of success. Among the plethora of options available, history remains a popular choice. The UPSC history optional subject offers a deep dive into the annals of human civilization, making it a fascinating yet challenging subject. To help history enthusiasts navigate this challenging terrain, one invaluable resource is the previous year's question papers. These papers provide insights into the exam pattern, question types, and crucial topics. In this blog, we will explore the history optional subject-wise previous year questions from 2013 to 2022, shedding light on the key sources to help you ace your UPSC history optional paper.
Studying previous year questions is a strategic approach for any UPSC aspirant, and history optional candidates are no exception. It not only acquaints you with the nuances of the subject but also helps you identify recurring themes and topics that UPSC frequently tests. Furthermore, analyzing the past decade's questions can help you tailor your preparation, focusing on areas with higher weightage.
Sources – Previous Year Questions (UPSC CSE Mains History Optional)
Archaeological sources: Exploration, excavation, epigraphy, numismatics, monuments
Literary sources: Indigenous: Primary and secondary; poetry, scientific literature, literature, literature In regional languages, religious literature.
Foreign accounts; Greek, Chinese and Arab writers.
1. "Ancient Indians had no taste for historiography; their scholars cared more for religious, spiritual and philosophical studies. Indian historiography is essentially an Islamic heritage " Comment upon this statement with special reference to the contemporary writers and their works which help us in the reconstruction of history of the early Medieval period of Indian history. (1996)
2. Assess the pattern of settlement, economy, social organisation and religion of India during 2000 to 500 BC from archaeological evidences. (2003)
3. Discuss the changing approaches to the study of early Indian History. (2006)
4. "Reconstruction of Early Indian history is hardly possible without the help of inscriptions and coins." Discuss. (2007)
5. In what ways are the accounts of the Graeco-Romans and the Chinese helpful in reconstructing the social history of India? How far is their information corroborated by other contemporary sources? (2009)
6. What light do early inscriptions and literature throw on the status of women in politic socio- economic spheres? (2010)
7. On the basis of contemporary sources assess the nature of banking and usuary in ancient India. (2013)
8. Evaluate the ownership of land in ancient India on the basis of literary and epigraphic sources. (2013)
9. Evaluate the contribution of the Puranas in disseminating secular knowledge among the masses in ancient India. (2013)
10. "While using the accounts of foreign writers, historians must distinguish between statements based on hearsay and those grounded in perceptive observations." Elaborate with examples. (2014)
11. How far can the ancient Indian Sruti literature be used as historical sources? (2015)
12. "The copious references to the preservation of Varnashrama system by the kings eulogized in inscriptions are mere reflection of the Smriti tradition." Discuss. (2016)
13. Art and culture are reflected to a far greater extent than political history in the epigraphic sources. Comment. (2017)
14. How did the early Indian historical tradition, as reflected in Itihasa-Purana, emerge? What are the distinctive features of this genre? (2018)
15. Do you agree that archaeological evidence often helps in better understanding of literary sources? Comment. (2019)
FAQs on Sources (History Optional)
Q: What are material sources in history?
A: Material sources in history are physical objects or artifacts from the past that provide insights into the lives, cultures, and activities of historical societies. These can include tools, pottery, coins, clothing, and more.
Q: How do archaeologists use these sources to reconstruct history?
A: Archaeologists examine the physical remains of ancient sites, dating techniques, and context analysis to piece together the history of societies. These sources provide a non-textual perspective on the past.
Q: What are the primary textual sources for the history of India?
A: Textual sources for Indian history include ancient texts like the Vedas, Upanishads, Ramayana, Mahabharata, Buddhist and Jain scriptures, as well as later historical chronicles, inscriptions, and foreign accounts.
Q: Why is the study of medieval Indian history important?
A: Medieval India was marked by significant social, political, and cultural changes. Understanding this period is crucial for comprehending India's rich historical tapestry.
Q: Can you give an example of a notable source for medieval Indian history?
A: The Ain-i-Akbari, authored by Abu'l-Fazl ibn Mubarak during Akbar's reign, is a valuable source for understanding the administration, culture, and society of the Mughal Empire during the late medieval period.
In case you still have your doubts, contact us on 9811333901.
For UPSC Prelims Resources, Click here
For Daily Updates and Study Material:
Join our Telegram Channel – Edukemy for IAS
Visit our YouTube Channel – here